New Thoughts on the Ongoing Events
As the SARS-CoV2 virus spreads and the ensuing Covid-19 disease runs it's course, the news surrounding college athletics is ever-evolving. Go back and reread that sentence and replace "college athletics" with literally anything and the statement remains true. It's weird, it's unknown, it's at least a little bit scary, and it's not going to pass for a little while. Here at Cardinal Couple we seek to provide you with coverage of University of Louisville women's athletics. No one really expects that subject matter such as that would just up and disappear. Fortunately, as I mentioned at the top, the news is ever-evolving.
Yesterday, the NCAA turned at least one rumor into fact. The organization announced the following via Twitter: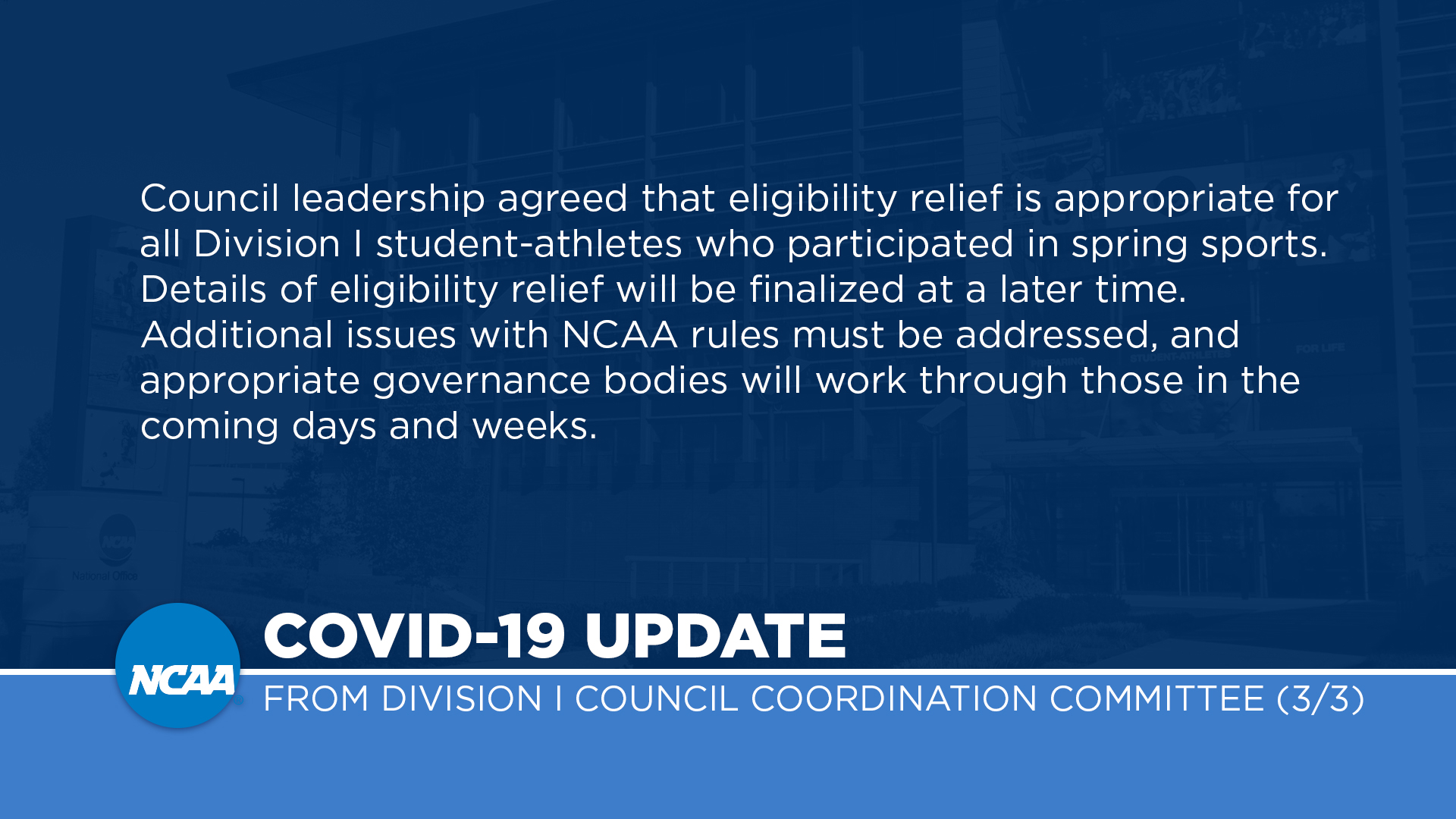 This announcement came on the heels of the announcement that all recruiting activities were to be immediately suspended until at least April 15th. That's a completely different conversation and will probably have impacts with a ripple effect many years into the future (spoiler alert: less recruiting benefits bigger name programs). Back to the relief announcement. Obviously, there is still a lot to learn about what this means for players and teams, so we'll keep up on this story as more information is available.
Relief being granted for spring athletes has some people arguing that some exception should be made for winter athletes as well. I am not one of those people. While it is incredibly unfortunate that postseasons were canceled, granting relief to athletes who have just completed an entire season (except for the postseason) is not logical. My first thought when that concept comes up is players like Damion Lee and Trey Lewis. They transferred into a program that took punishment for something they had nothing to do with and missed a postseason for something that was completely out of their control. They would not have been granted an additional year of eligibility had they appealed for it. Obviously a global pandemic is not the same as NCAA sanctions but the concept is similar. The postseason is not the season. It's right there in the name.
The other wrinkle that gets thrown into the NCAA's plan is an announcement that came from a league yesterday. On Thursday, the Big Ten joined the laundry list of leagues that canceled spring sports entirely. This was on the heels of the announcement from the NCAA that the championships for all spring sports had been canceled, and it was a rather unpopular decision. Yesterday, the Big Ten changed course, announcing that they would only be suspending spring sports until April 6th, at which point the league would reevaluate the situation. This is what many believed should have been the response from all leagues on Thursday.
However, it wasn't. Now, the NCAA has announced cancellation of tournaments and eligibility relief for all spring-sports athletes, but leagues are considering ways to continue play this season. How do these two things go together? Will the NCAA have to sort through who will be granted waivers now? Will they have to walk back the decision to cancel championships? What about the leagues who do not change their stance? The Ivy League made their decision quite clear when they were the first to announce such a measure long before everyone followed suit. Will they just be out of luck if the tournaments go on? What about leagues deciding to open at inconsistent times? Some teams could get significantly more practice and game time. How would that be fair?
The cracks in the NCAA have been growing for quite some time, but this is a situation in which the organization would most need to have the cooperation of its members. It doesn't appear to have that, so what now? Will we see the ACC or any other league make a similar announcement? Will this epidemic situation even present the opportunity to continue play? We don't know the answers, but as far as college athletics go, we're being presented with more questions every day.
That's all I have for sports talk today, but I want to give a reminder to everyone: follow the advice of healthcare professionals. Avoid large crowds, try to maintain separation when in occupied environments, work from home if you are able, do not go out if you are sick. I'll go a step farther. It is currently challenging to get tested for the presence of the coronavirus. If you have symptoms, please try to rule it out. Call your doctor to set up tests for other potential ailments. If you need to go in, wear a mask to protect others from whatever it is that you may have. Even if you are not diagnosed with covid-19 due to an inability to test but other illnesses are ruled out, inform those that you may have come into contact with of your symptoms so that they can be aware of potential exposure. We are all in this together. Check on your friends and loved ones regularly, particularly if they are at higher risk. Stay safe y'all. We'll get through it one day at a time.
Cardinal Couple Radio Hour
As Paulie mentioned yesterday, we've been shut out of the library as Louisville Metro takes steps to enforce social distancing. Jeff and I have figured out the wonders of remote communication and are prepared to bring you a show today. Our topic is probably obvious, so we'll see how long we riff on it. We are working to see if we can get Paulie in on the fun, but if not today, we hope to be able to do so by next week. Check out
the link to the live stream
at 11AM for the show, or find it anytime after on
the Cardinal Couple YouTube channel
. We are working to get the show pushed to podcast so it can be added to your preferred podcast player, so hopefully that is up and running soon as well.
Until next time, Go Cards!
-CH-