Let's Make It Official



Two weeks ago, I gave everyone permission...including myself...to go ahead and consider UofL a part of The ACC. The last UofL sporting event for the academic year was complete, Baseball in the College World Series, and there was no longer any reason to continue thinking of ourselves as being a part of the AAC for most sports...and Big East for Field Hockey and Lacrosse.
Today, the official transition happens. The University of Louisville is now a full-fledged member of The Atlantic Coast Conference. There is a party planned, of course, for this evening at 4th Street Live. The ACC celebration will follow a US Soccer Watch Party, so the start time is not set in stone. The stated start time is 6pm, or after the end of the Soccer match. Doors open at 3pm.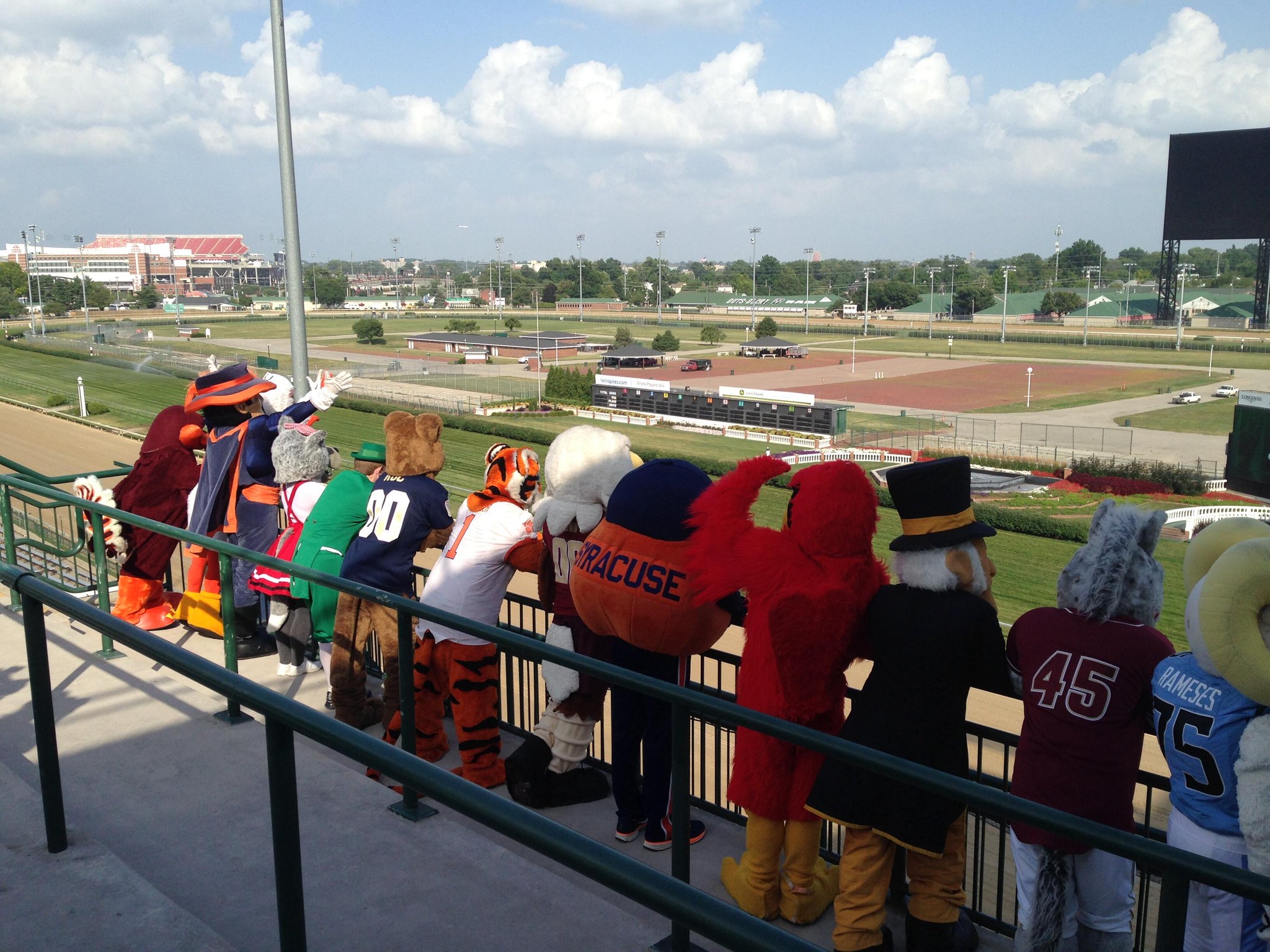 All 15 mascots from the ACC are in town and will be at the party, along with ACC Commissioner John Swafford. UofL President James Ramsey and Athletic Director Tom Jurich will, of course, also make appearances. Many of the UofL coaches are also expected to be on the scene.
The ACC mascots had fun with Testudo, the Maryland
mascot in last year's official mascot picture.
Yesterday, the mascots went on a romp around town and had plenty of photo opportunities with visits at Churchill Downs, The Louisville Slugger Museum and Bat Factory, Papa Johns Cardinal Stadium, The Yum practice facility on Floyd Street, and The Thinker Statue in front of Grawemeyer Hall.
Alas, there was one late arrival, Buzz The YellowJacket from Georgia Tech didn't make it in town until the evening and thus missed most of the tour and pictures. He did arrive in time for a mascot game of basketball at the Yum Center practice facility.
Presumably, the official ACC mascot picture for the year will be taken today and will include the late arriving Buzz.

jmca
...
..
.