Wolfe and Schindler Set to Take the Field
On Saturday, we discussed that Jordyn Wolfe and Paige Schindler were heading to Florida to take part in the Florida Gulf Coast summer softball league. With seemingly no time having gone by since then, they're already ready to play in their first game. The pair flew to Florida on Sunday and reported to camp on Monday to begin training and interacting with their teammates. After three days of action, the league gets underway with regular season play today.
Wolfe and Schindler are on a team predominately rostered by players from schools in the south, with seven of the thirteen players coming from the area, including five from Florida. They're joined by faces that may be familiar in Abi Stuart from Clemson and Nikki Cuchran and Kenna Wilkey from Northwestern. The other players on the team represent FAU, FIU, Presbyterian, USF, Washington, and Wisconsin.
As was typical prior to UofL games last season, the UofL Softball Instagram account (@uofl_softball) will be turned over to a player to take us through the game day experience. In this case, it will be Jordyn Wolfe taking the reins and providing stories throughout the day of her preparation for returning to the field. These story takeovers during actual gamedays, rather than just "day in the life" content, really give a look into the behind the scenes of being a college athlete. Unless Wolfe is enrolled in online summer classes at UofL, I wouldn't expect to see her fitting in homework before the batting cage, but it is still fun to see the preparation and dedication that goes into being a high level athlete.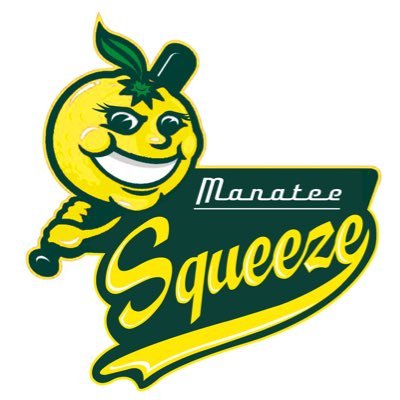 Outside of the Instagram stories, you may be hard-pressed to find any videos surrounding this softball season. The FGCL appears to use GameChanger for its stats and schedules, which offers a free look at the schedule and game score results, but requires premium access for pretty much anything else. Take a look at the offerings at the bottom of the page for a premium subscription and decide for yourself whether it's worth it. At $8 a month for the two month season, you could probably do worse, but the membership does not appear to include video of the games, so you'll have to get your ears cleaned out and stick to the radio broadcast. There does appear to be a free trial, but the length of that trial isn't listed. Check out the
FGCL GameChanger page here
if you're interested in keeping up with the Louisville duo or the league in general.
The Manatee Squeeze, Wolfe and Schinder's team, will take the field for the first time tonight at 7:30PM and will play pretty much every day excluding Sundays and Wednesdays, with some exceptions. Their last regular season game is scheduled for July 11th, after which there will be a playoff and some sort of all-star game. Those items don't yet appear on the calendar. We wish the best of luck to Jordyn and Paige as they get underway.
Until next time, Go Cards!
-CH-